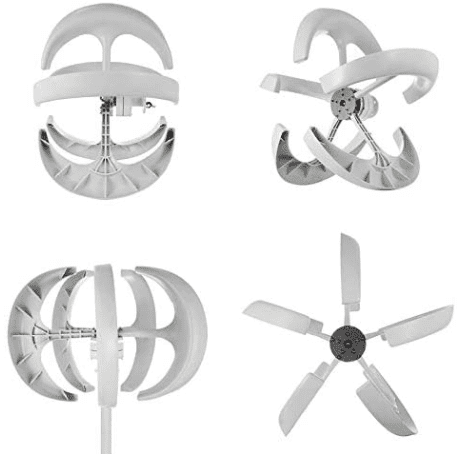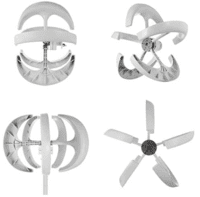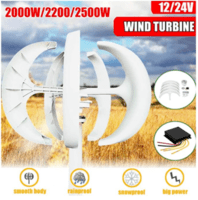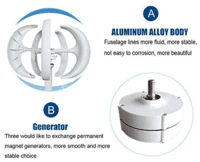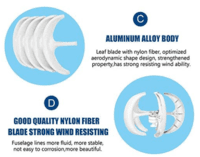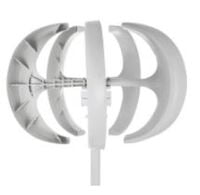 2000W 12V/24Volt 5 Blades Vertical Axis Lantern Wind Turbine Generator + Wind Controller
The generator using patented magnetic bearing alternator, coupled with a special stator design, effectively reduce the resistance torque of the generator, while the wind wheel and the generator has a more good matching characteristics, the unit running reliability.
Leaf material :
nylon fiber
-Blade length: 600mm
-Wind wheel diameter:900mm
MAX power :
3000W/2500W/2000W
Starting wind speed :
2m / s
Safe wind speed :
45m / s
Number of leaves :
5pieces
Braking method :
electromagnetic
Wind direction adjustment :
automatic adjustment of the wind
Wind p ower and type :
three-phase AC permanent magnet synchronous generator
Operating temperature :
-40 ? - 80 ?