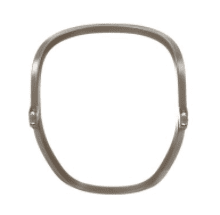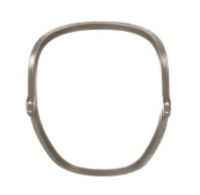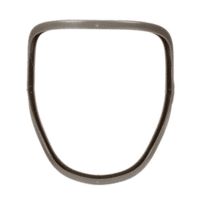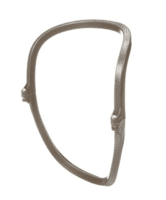 3M 6899, Frame Kit
Tags
3M,
Frame Kit,
6899,
อะไหล่และอุปกรณ์ช่วยหายใจ,
ชุดกรอบ
The 3M Frame Kit 6899 is a replacement part that is used to secure the 3M Lens Assembly 6898 to the facepiece and is intended for use with 3M Full Facepiece Respirators 6000 Series.
The product is a replacement frame kit for use with the 3M? Full Facepiece Repirators 6000 Series. Does not include lens. Replacement part can extend respiratory equipment service life.
• Use to secure 3M Lens Assembly, 6898 to facepiece
• Approved 3M replacement part
• Easy installation
• Accessories: No
• Boxes per Case :5
• Brand: 3M
• Cartridge or Filter Included: No
• Clip-on Welding Shield: No
• Colour Family: Black
• Compatible with 3M PAPR Systems: No
• Compatible with 3M Supplied Air System: No
• Compatible with Welding Shield: No
• Cool Flow Exhalation Valve: No
• Drop-down Feature: No
• Enhanced Comfort: No
• Enhanced Durability: No
• Eye Protection: Yes
• Facepiece Type: Full Facepiece Reusable
• Govt Markets Market Segment: Defense, Homeland Security
• Govt Markets Product Category: Personal Safety
• Includes3M Frame Kit, : 6899
• Kits & SystemsKit
• Kit TypeReusable Respirator Assembly Kit
• Maintenance Free: No
• Product Category: Respiratory Protection
• Product Code: 6899
• Product Colour: Grey
• Product Series: 6000
• Product Type: Replacement Parts & Accessories
• Purpose: Parts and Accessories
• Recommended Application: Assembly and Mechanical, Cleaning, Facility Maintenance, Painting
• Recommended Industry: Construction, General Manufacturing, Heavy Industrial, Manufacturing, Marine, Oil & Gas, Pharmaceutical, Transportation
• Series Type3M : 6000 Series
• Silicone Faceseal: No
• Six-point Head Harness: No
• Spare Part Type: Frame
• Speaking Diaphragm: No
• Standards/Approvals: NIOSH Approved