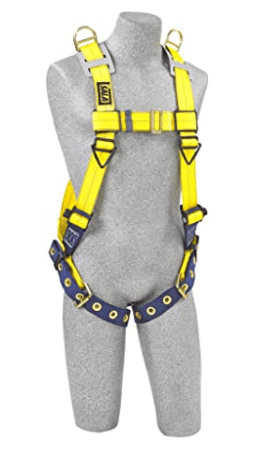 3M, DBI-SALA Delta 1101257, Full Body Harness
Tags
3M,
อุปกรณ์เซฟตี้,
fall protection,
อุปกรณ์กันตก,
อุปกรณ์ทำงานที่สูง,
อุปกรณ์โรยตัว,
Body Harness,
DBI-SALA Delta 1101257
3M DBI-SALA Delta 1101257 Full Body Harness, Back and Shoulder D-Rings, Tongue Buckle Leg Straps, X-Large, Yellow/Navy
Safety harnesses are devices worn by people who are working at heights to help reduce the risk of injury if they fall. The harness distributes the force of the fall across the wearer's body when the fall is arrested. These fall-protection harnesses are secured around the shoulders, torso, and upper thighs.
• Product Dimensions :
15.5 x 12.5 x 20.25
• Weight Capacity :
4.58 Pounds
• Item model number :
1101257
• No-tangle design
• Tongue buckle leg straps
• Protected labels, equipped with i-Safe
• Back and shoulder D-rings, tongue buckle leg straps