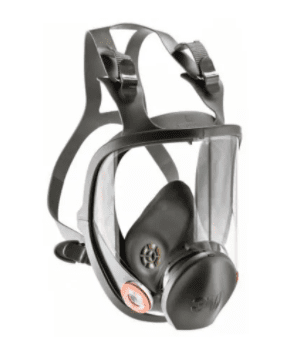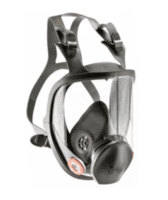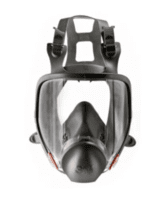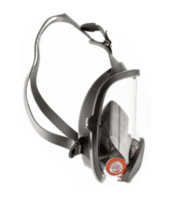 3M Series 6000 Full Respirator Mask, Medium P/N : 6800
The 3M 6000 series reusable full face respirator mask helps to provide protection against particles, gases and vapours when used with an approved cartridge or filter (NIOSH). It's vitally important when in an environment that has harmful gases to uphold your safety and health.
Once the straps are adjusted the face piece is fully secured to the user's face not allowing any harmful gases or particles to be inhaled. The 6000 series offers versatility for various environments and applications, with the approved cartridges and filters.
The 6000 Cartridges, 2000, 2200, 7000 or 5000 series filters are compatible with the 6000 series respirator. They are all easily attached with a quarter turn twist on and off onto the face piece.
Offering an alternative to the cartridges/filters the 6000 series can be used with high or low 3M Cool Flow system, allowing flexibility and easy connections between both systems.
Full Face Respirator with wide visor
Silicone face seal for enhanced comfort and durability.
Large polycarbonate lens for wide field of view and excellent visibility
Bayonet style fitting cartridges and filters
Four strap suspension, easy to put on and take off