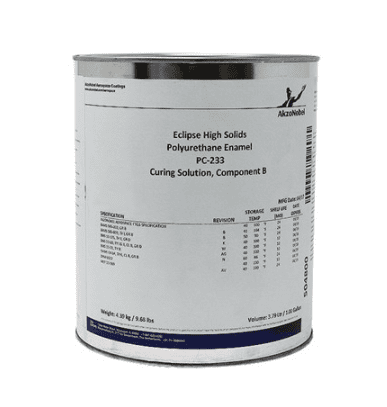 AkzoNobel, PC-233, Eclipse Clear AkzoNobel Standard
Tags
เคมีภัณฑ์,
สารเคลือบ,
Coatings,
Chemicals,
เคลือบโพลียูรีเทน,
น้ำยาบ่มเคลือบ
AkzoNobel, PC-233, Eclipse® Clear AkzoNobel Standard
The high-solids polyurethane enamel curing solution is made to order to maintain maximum potency.
The solution is meant to facilitate the curing of polyurethane enamel products, resulting in a harder, more durable finish. The solution goes on clear and will not alter the color or finish of your enamel paints.
• Akzo PC-233
• Curing Solution
• 1USG Can