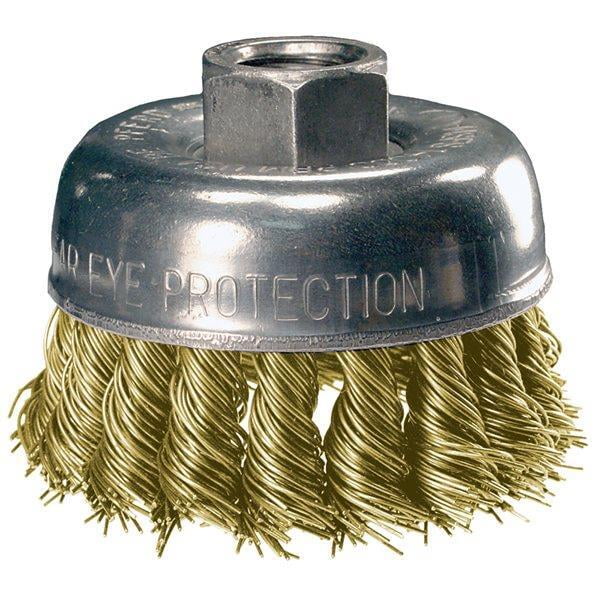 Brass knot wire cup brush
Tags
แปรงลวดถ้วยปม,
แปรงลวดถ้วยแบบหมุนเกลียว,
แปรงลวดทองเหลือง,
แปรงลวด,
แปรงลวดมีก้าน,
แปรงลวดรูปถ้วย,
แปรงลวดกลม
Brass knot wire cup brush 3" (75mm) M10 x 1.5, Material : Only Brass
• Brass is softer than steel and stainless steel and will not scratch harder surfaces. It will not generate sparks when brushing metallic surfaces and works best on copper and brass.
• Knotted brushes are made up of multiple filaments/wires bundled together to provide the most aggressive brushing action.
Fill Material : Brass
Filament : 0.0200
Wire Type : Knotted
Grade : Coarse