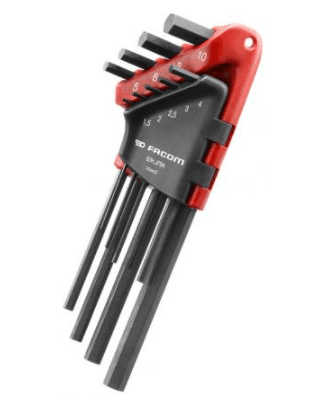 FACOM, 83SH.JP7 - JP - SET OF HEXAGON KEYS IN WALLET, ชุดกุญแจหกเหลี่ยม
Tags
Facom,
ชุดประแจ,
ชุดกุญแจหกเหลี่ยม,
HEXAGON KEYS IN WALLET,
83SH.JP7,
ชุดกุญแจ,
Keys
• Keys are packaged in a compact wallet for easy selection of the dimension required.
• Sets available in 4 types of keys:
- 82H: Short keys.
- 83H: Long keys.
- 83SH: Spherical head long keys.
- 83S.L: Spherical head extra-long keys.