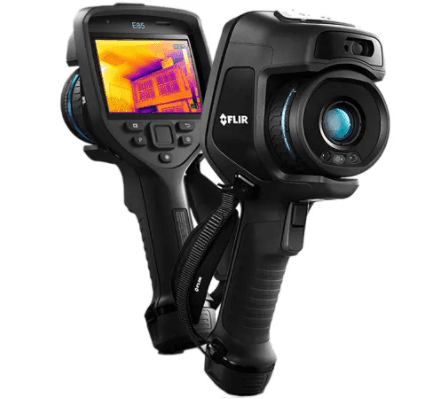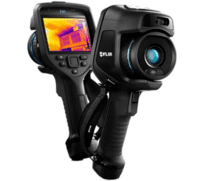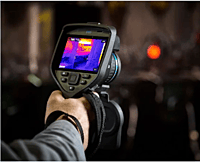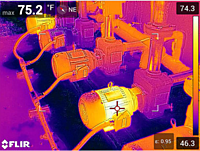 FLIR, E85, Thermal Imaging Camera, IR Camera w/MSX
Tags
กล้องถ่ายภาพความร้อน,
FLIR,
Thermal Imaging Camera,
เครื่องมือถ่ายภาพความร้อน,
E85
The FLIR E85 is a powerful thermal imaging tool for troubleshooting electrical, mechanical, and building problems. The E85 can help identify overheated circuits, hot and cold zones, condensation, moisture damage and much more. This advanced thermal camera offers superior sensitivity and a true 42? field of view in a user-friendly handheld platform.
• MSX® image enhancements add perspective to scenes, with edge detail on windows and doors
• 5 MP digital camera mode
• Built-in voice annotation and customisable work folders make finding images easier
• IR resolution 320 x 240 pixel
• 4" optically bonded PCAP touchscreen with 160° viewing angle
• Rugged, water-tight chassis and scratch-resistant Dragontrail? cover glass
• Fast, precise laser-assisted autofocus
• Grip, trigger and buttons designed for easy one-handed operation
• Sensitive enough to identify hidden building deficiencies
• Ergonomic, lightweight pistol-shaped design
• On-screen area measurement
• USB, Bluetooth and WiFi interfaces
• 30Hz Image frequency
• picture-in-picture mode
• 4x continuous digital zoom
• WiFi, METERLiNK® connectivity