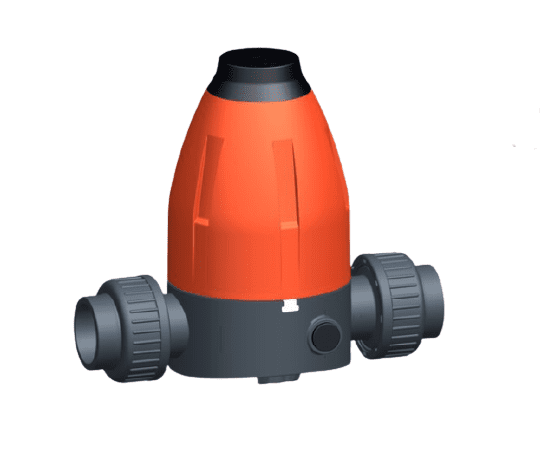 +GF+, 161582126, Pressure Reducing valve type 582 with Manometer
Tags
วาล์ว,
Valves,
วาล์วลดความดันน้ำ,
วาล์วลดแรงดัน,
วาล์วควบคุมแรงดัน,
วาล์วควบคุมแรงดันขนาดกะทัดรัด,
Pressure Reducing valve,
+GF+
The compact Type 582 pressure reducing valve reduces the line pressure to a set value on the valve outlet. The outlet pressure is in no direct relation to the inlet pressure. Independent of raising or falling inlet pressure the outlet pressure stays largely constant.
Setting Range :
0.5 - 9 bar (7-130 psi)
PVC-U/EPDM, d50DN40, Socket Unions-Metric
2EA x PVC-U Union End(Thread end), 1 1/2", Threads, Code: 721605610, +GF+