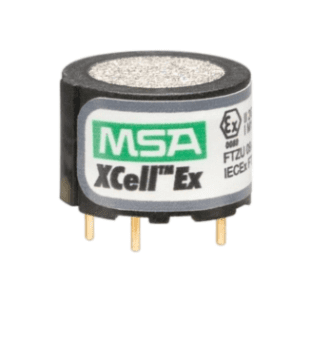 MSA, Replacement EX Combustible (LEL) Sensor for Altair 4X, 4XR & 5X Gas Monitors
Package : Single gas
Range : 0-100% LEL or 0-5% CH4
Resolution : 1% LEL or 0.05% Vol CH4
Response Time (typ) : t(90) <15 seconds (pentane), t(90) <10 seconds (methane)
Gas : Combustible (LEL)
Package : Single gas
Range : 0-100% LEL or 0-5% CH4
Resolution : 1% LEL or 0.05% Vol CH4
Response Time (typ) : t(90) <15 seconds (pentane), t(90) <10 seconds (methane)
Alarm Setpoint : Min 5% LEL/ Max 60% LEL
Durable : patented support system allows sensor to survive a 20-foot drop in an ALTAIR® 4X Multigas Detector.
Response : industry-leading response time not only helps to save lives, but your time and money as well.
Performance : run up to 3 shifts with XCell Sensor's low power consumption.
Resilience : extremely robust filter helps to keep sensors free of poisons and inhibitors.