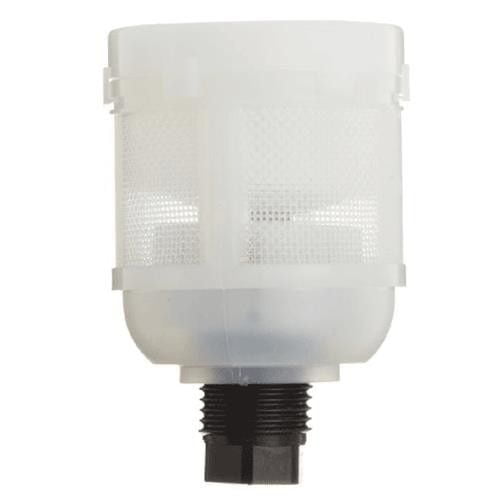 Norgren, Auto Drain Filter Kit 3000-10
Tags
วาล์ว,
valve,
Drain Valve,
Auto Drain Filter Kit 3000-10,
วาล์วระบายน้ำกึ่งอัตโนมัติ,
วาล์วระบายน้ำ,
3000-10,
Norgren
The Norgren 3000-10 Float Operated Semi-Automatic Drain Valve is a universal replacement for most Manufacturer's Filter Housings float type drain. This Normally Open drain operates when the air-line is depressurized, for example at the end of a shift. When the system is pressurized it will remain closed, but may be operated manually by pushing upwards on the outlet that protrudes from the bowl.
• Height: 3.00"
• Width: 1.55"
• 1/4" NPT Outlet
• Nitrile Seal