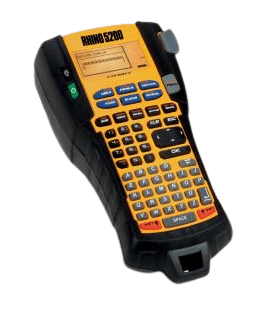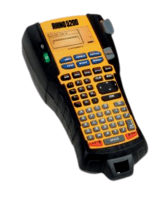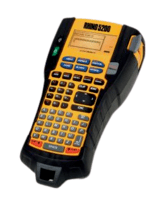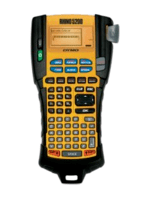 Rhino 5200 label printer , DYMO
Tags
label printer,
เครื่องพิมพ์สติกเกอร์,
เครื่องพิมพ์สลาก,
barcode printer,
พิมพ์บาร์โค้ด,
Rhino 5200,
DYMO,
เครื่องพิมพ์แบบพกพา
Portable printer designed for on-site printing jobs.
Hot-keys make it easy to print pre-formatted labels for wire and cable, terminal blocks, electrical and cable panels; vertical and fixed length applications.
Over 100 pre-programmed symbols.
Large backlit LCD display.
Large multi-label display.
Large two-line display.
Save / recall > 100 label formats.
Prints Code 39 and Code 128 bar codes.
Strong, integrated, slip-resistant rubber grip.
Integrated label cutter.
Operates with RHINO easy-peel industrial-strength adhesive labels..
Runs on 6 x AA batteries (not included) or a lithium-ion quick rechargeable battery (available separately).
Automatic shut-off maximises battery life.
1 x19 mm white nylon tape cartridge.