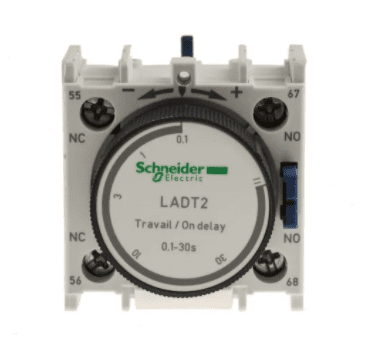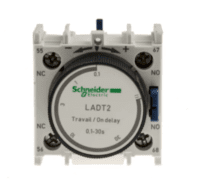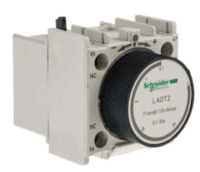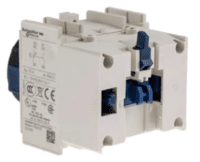 Schneider, LADT2, TeSys Pneumatic Timer
Tags
รีเลย์,
Relay,
Schneider,
ชไนเดอร์อิเล็คทริค,
TeSys Pneumatic Timer,
ตัวตั้งเวลาคอนแทคเตอร์,
LADT2
Professionally assembled contactor Timers by Schneider Electric provide you with the option of delaying timed functions on your control circuit linked via the main contactor. This can be beneficial in controlling pre-set on/off operations cyclically or at a defined interval, relaying back to the control circuit with ease.
• 1 NO + 1 NC contact poles.
• Mechanical durability of 5 Mcycles.
• A minimum switching current of 5 mA.
• On delay timer type with a time delay range of 1 to 30 seconds functionality. Signal the contactor when you need to.
• 690 V AC 25...400Hz (rated operational voltage).
• Easy plug & play style front mounting capability.
• 18-month manufacturer warranty with Schneider Electric.
• Schneider Green Premium product - easily recyclable and disposed of. Built with sustainability in mind to have the least impact on the environment where possible.
• Range: Tesys
• Timer Function: Analogue (ON Delay)
• Timer Range: 0.1 30s
• Series: D