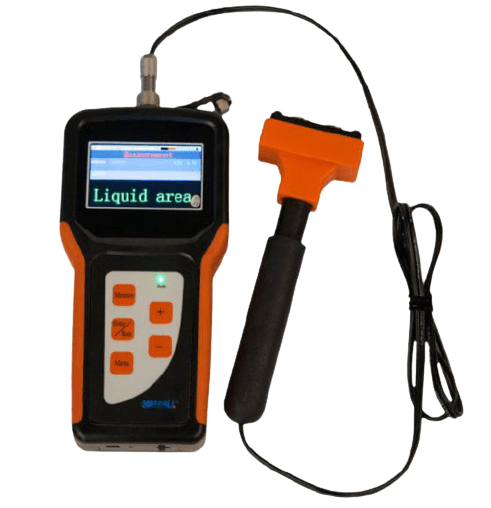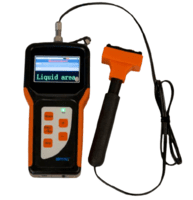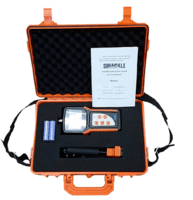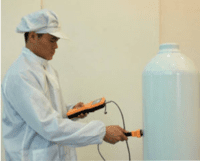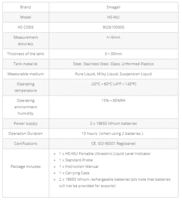 SMAGALL, HS-MLI, PORTABLE ULTRASONIC LIQUID LEVEL INDICATOR
Tags
Ultrasonic Liquid,
HS-MLI,
เครื่องวัดระดับของเหลว,
เครื่องวัดCO2,
เครื่องมือวัดคาร์บอนไดออกไซด์,
SMAGALL,
เครื่องวัดระดับน้ำ,
เครื่องวัดระดับน้ำดิจิตอล,
เครื่องวัดระดับในถัง
Smagall HS-MLI is a CE Approved Portable Ultrasonic Liquid Level Indicator that allows you to conveniently detect the level of liquid available in a container /cylinder/pipe/tank. Simply place the probe of the indicator against the cylinder and it will indicate if liquid presence has been detected – shift the probe up and down the cylinder to find the highest point where liquid is detected.
• Portable
• Doesn't require couplant
• Easy and convenient to operate
• Doesn't require contact with content in the cylinders to measure liquid level
• Using advance ultrasonic sensor technology to provide you with reliable measurement results
• Power supply: Two 18650 lithium batteries
• Accuracy: More 2mm
• Material: Cast aluminum
• Measurable tank wall thickness: 3~30mm
• Measurable tank material: Steel, stainless, steel, glass, unformed plastics, etc.
• Medium: Pure liquid, milky liquid, suspension liquid, etc.
• Ambient temperature: -20C~+60C
• Ambient humidity: 15%~85%RH
• Current: 100mA
• Certificates: ISO, CE
• WARRANTY: 12MONTHS (EXCLUDE TRANSPORTATION CHARGE TO MANUFACTURER)