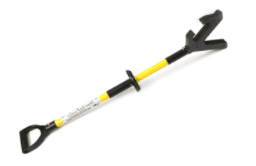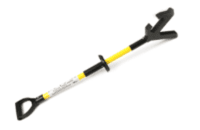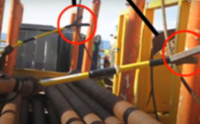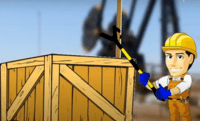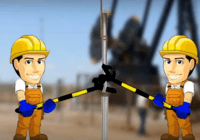 Stiffy™, SHT2 Hand Tool, Size: 42"
Non-returnable
SHT 2 is enhanced with a Carbon Fiber sleeve on the neck where the tooling head is mounted. This increases the tools strength significantly.
The Stiffy Hand Tool is a great tool for effective implementation of hands-free and hands-off policies. When used effectively and as designed, the Stiffy Hand Safety Tool provides a buffer zone of safety where personnel can guide, manoeuvre, and spot suspended loads while avoiding pinch and crush points. The Stiffy Hand Safety Tool gives operators a way to mitigate risk by equipping and training workers to not place themselves in danger by working in an unsafe proximity to hazardous suspended loads.
Product Specifications:
Load Testing: Static Pull 400 Lbs, Compression 600 Lbs

Enhanced with a Carbon Fibre Sleeve on the Neck