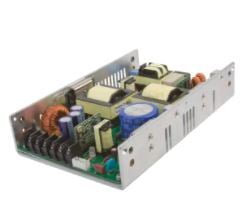 XP POWER, SDH400PS48, AC/DC CONVERTER 48V 40
Tags
แหล่งจ่ายไฟ,
SDH400PS48,
AC/DC CONVERTER 48V 40,
ตัวแปลงไฟ,
อุปกรณ์จ่ายไฟ,
อุปกรณ์จ่ายไฟแบบเฟรม,
XP POWER,
power supplies
The SDH400 series from XP Power offers an excellent range of single and dual output, 400 W power supplies. These highly reliable, compact power supplies feature output voltages from 3.3 V to 60 VDC in a convection-cooled, industry standard package. The range features power good and remote on/off as well as having a high efficiency of up to 85%.
• Output Voltage : 48 V dc
• Output Current : 8.33A
• Power Rating : 400W
• Number of Outputs : 1
• Input Voltage : 90 264V ac
• Length : 203.2mm
• Width : 127mm
• Depth : 40.64mm
• Weight : 1.1kg
• Efficiency : 88%
• Maximum Temperature: +70°C
• Minimum Temperature: 0°C